As winters are approaching, it is important for you to do some home maintenance tasks. Winter is the time for sweaters, pumpkins, and of course to tune up your heating system. It is the time for you to get your home ready for everything it's going to need to endure the harsher winter months. As the weather gets colder, you should make sure your home is warm, comfortable and safe.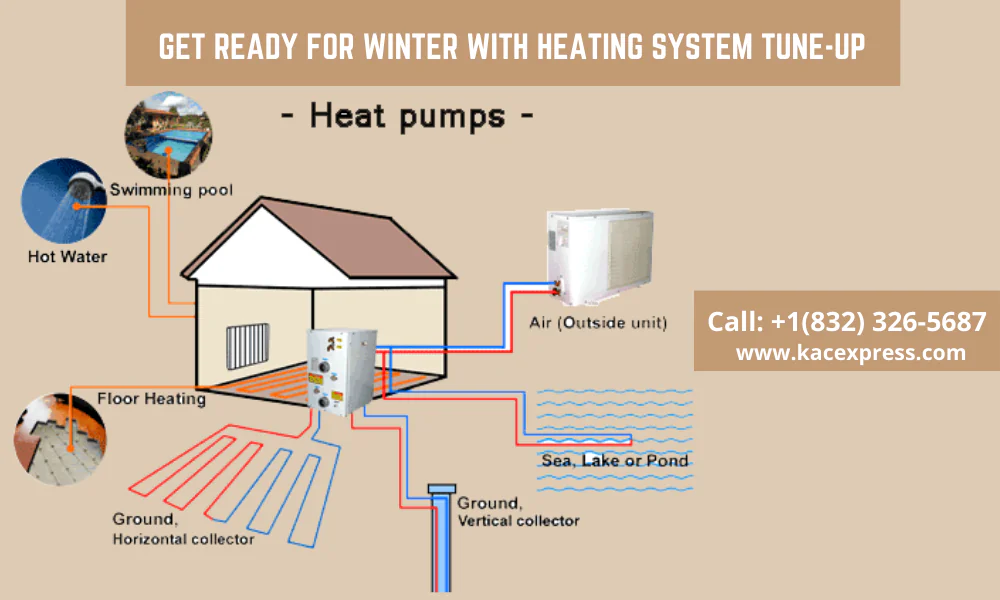 To tune up your heating system, fall is the best time of year to have it done. If your heating system is in good condition for winters then there are many benefits they can provide you with. In winters who know when the temperature will be below zero to feet of snow, this makes it important for you to have a heater that works best and properly all season long.
Below we have shared some heating maintenance tips for preparing your heater so it can keep you warm when you need it most:
1. Replace your HVAC Filter
The first thing you need to do is to change the HVAC filters before winter starts. HVAC filters can easily collect dust, dirt, allergens, dander and more in fall and that is why it is important to change the filters. Just visit your nearest hardware store or home improvement store and buy the right filter for your HVAC so that you can breathe the cleanest air in winters. Replacing the filters will also help your HVAC to work efficiently so that you get the comfortable arm air and low electricity bill too.
2. Prepare your vents/registers
It is important for you to dust the vents throughout your home before you use your heater. In this way you can easily remove any extra build-up that could end up in your air. You have to check everything to find out if anything is blocking the airflow from your vents and make sure that your vents are open all the way.
3. Remove nearby objects
When you start using a heating system you must remove any nearby objects that are placed near your unit or on top of it. It can be things like boxes, reclaimed furniture, storage containers, books or anything. The reason is that these things can easily catch fire and it is always best to remove these to keep yourself and your family safe.
4. Cover up your condenser
There are traditional HVAC units where you have to cover the air conditioning condenser. If you have the one then always buy a cover for it. When you will cover the condenser then you can easily prevent ice from collecting inside and prevent other damages from tree branches, debris, water, and more. The heat pumps are different, so if your HVAC unit is a heat pump, do not cover it.
5. Turn up the thermostat
Before you use your heater on a daily basis, turn it on and test it to make sure it is working properly. Turn your thermostat to "heat" and wait a minute. You can hear a click on the unit and warm up your circulated air. Let the heat run for a couple of minutes to make sure your unit is ready to go. If, for some reason, your heat doesn't turn on, please contact our heating maintenance company.
6. Indoor Air Quality – Check Your Air Filters
The best way to improve your overall heating system performance and to improve the air quality inside is by changing the system's air filters on a regular basis. Cleaner the air filters; more pure will be the air as old air filters can have desert dust, pet dander and other irritants from the air circulating in your home.
7. Check Window and Door Insulation – Don't Forget the Garage Door
The biggest threat of heat loss is from the garage door that leaves a gap open at the bottom all winter long. Here you have to walk around to find the gaps in your window or door insulation. We know these are very annoying problems but they have a strong impact on the efficiency of your home heating costs.
What Do Technicians Actually Do During a Tune-Up?
There are different things that every technician looks after when they receive service requests for your heating system tune-up. Below are the general things that an experience technician will do:-
Cleaning and adjusting burner assembly
Cleaning heat exchanger and elements
Lubricating all moving parts
Adjusting operating pressures
Cleaning or replacing filters (this should be done more frequently than once a year!)
Cleaning ignition assembly
Monitoring the flue draft
Measuring temperature changes
Checking gas supply for leaks
Can a Homeowner Do This On their Own?
Though we do not recommend any homeowner to make a heating tune ups a DIY project but still there are few things that every homeowner can do.
a.) Walk Through Your House and Check All Vents and Registers
Check if all the house vents and registers are closed properly to make sure hot air is circulating properly inside the house. In summers people usually cover these vents by putting furniture, boxes, etc. around them and then forget to clean the place in winters.
b.) Is the Area Clear Surrounding Your Heating Elements
It is always necessary to clean the area surrounding your heating elements. In summers, dust can accumulate around your furnace and heating elements. Make sure there's nothing combustible anywhere near your furnace.
You may want to do inspection yourself to save your money but it is important to understand that only an experienced technician who is trained in heating and air conditioning can handle this work nicely. If you will hire a technician then the money you will pay him will save a lot of your effort, time and money as well in case your heating system breaks down after your own inspection.
You can call our friendly technicians and they will be happy to serve you with your heating system tune up.