Air Conditioning Maintenance
Spring, TX Air Conditioning Maintenance from KAC Express
KAC Express provides air conditioning maintenance in Spring, TX for all makes and models of air conditioners; from the latest in ductless mini split technology to tried and true central air conditioning systems. Our qualified technicians offer each and every one of our customers dependable AC tune up service with a smile.
Whether you'd like to get a jump on preventing unnecessary AC repairs and premature replacement, or you simply want your AC to perform more efficiently, we can make sure that you have the air conditioning maintenance services you need to keep you and your family comfortable throughout the year.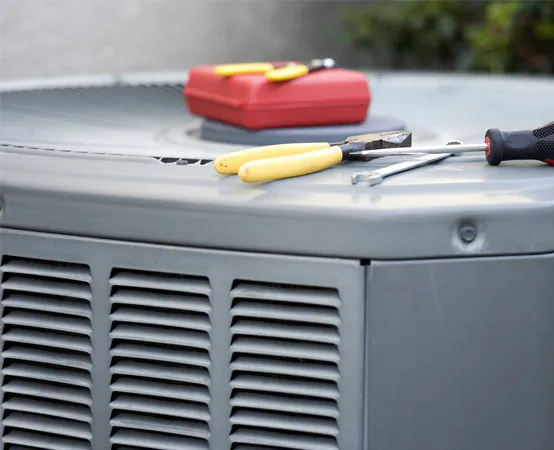 As a homeowner, you should make sure to check the air filter about once a month during the peak cooling season, as well as keep the area surrounding your air conditioning units clear of debris. But beyond that, the great majority of air conditioner maintenance tasks need to be carried out by a professional AC technician. The best option is to enroll in a cost–effective AC maintenance plan that can take care of annual maintenance duties. Feel free to call the Spring, TX AC experts at KAC Express any time for advice or assistance, or you can schedule your annual tune–up online.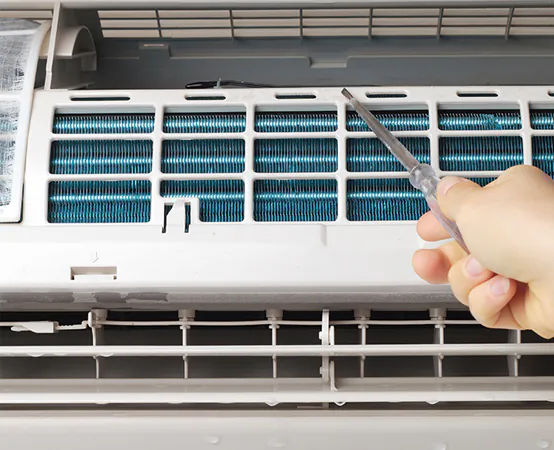 Why Is Air Conditioning Maintenance Important in Spring?
Air conditioning maintenance is an important part of keeping your Spring home cool during the summer months. Any heating or cooling equipment should be inspected by a professional at least once a year, and twice a year for heat pumps, since they provide both heat and air conditioning for your home. When you hire the Spring air conditioning maintenance professionals at KAC Express for a AC tune–up, one of our technicians will inspect your entire system to check for any potential issues.
They will also test efficiency levels and clean out filters or anything obstructing airflow. Because detecting minor issues early on can prevent a major hassle down the road, it is important that you remember to schedule a tune–up every year.
The Benefits of Professional Air Conditioning Maintenance
Prevention is often the best medicine, and the same could be said of your HVAC system. During the course of its service life, your air conditioner will not only have to provide heat removal and cool air on the very hottest days of the year, but it will also have to contend with the wear and tear of debris, corrosion, and other potential damages. With professional air conditioning maintenance in Spring, TX, you can make sure that your system is taken care of. There are three main benefits of HVAC maintenance:
Increase and maintain efficiency. Making sure that your AC is as energy efficient as possible is a great way to reduce your energy bills during the summer, when they are at their highest of the year.
Reduce AC repair needs. By keeping your system cleaned and well adjusted, you can often minimize the risk of major repairs and premature air conditioning replacement.
Extend the life of the system. Professional routine air conditioner maintenance allows you to take control of the future of your home's cooling system.
Click here to read more about common Air Conditioning Problems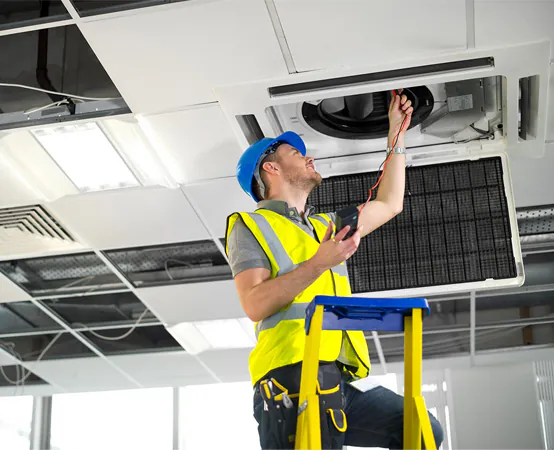 Call Our Houston Heating Contractors for Help
with Heating Your Home
Make sure you hire capable heating contractors that you can entrust with the comfort of your home. Our certified and experienced heating service technicians offer a wide range of heating services throughout the Houston, TX area, including the installation and repair of heating systems. You can request an estimate online, or schedule a service call to get started immediately.