Spring, TX Thermostats and Thermostat Service by KAC Express
Although small and inconspicuous, your thermostat is among the most important components of your entire HVAC system. Whether you own a furnace, ductless mini split system or a central air unit, they are useless without a thermostat to control the temperature. The thermostat is the only way you can control the system, and it therefore needs to be installed, serviced and used properly. At KAC Express, we offer a wide range of thermostats for installation in Spring, TX, including digital, wireless and smart models.
We can also troubleshoot yours if it fails to work properly, and our team is always ready to replace your older model if it no longer works. You can count on the thermostat experts here to take care of your HVAC needs. Call us today to learn more about our selection of thermostats, as well as about our thermostat replacement and installation services.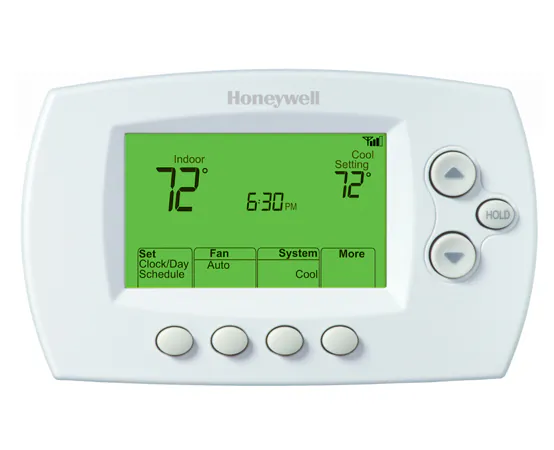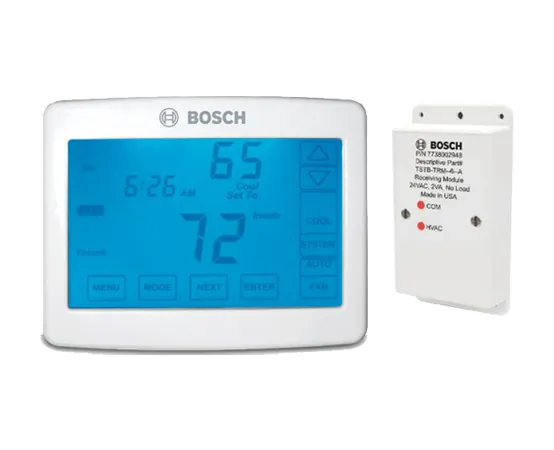 Thermostats are small devices that detect temperature and allow you to adjust the temperature in the home. A standard thermostat shows you both the current temperature in the home (or area of the home) and the set temperature.
Older models used mercury or bimetallic strips to facilitate the reading of the temperature as well as the adjustment of your HVAC system.
Today's models, however, use a thermistor that can more accurately detect temperature. Whatever type of thermostat you have, it's incredibly important that it works well.
The Differences between a Wireless, Smart or Digital Thermostat
If you're looking for a thermostat to control your new heating and cooling system, or you would like to upgrade your thermostat in order to take advantage of improved accuracy, readability and programmability, you'll need to choose among wireless, smart or digital thermostats. At KAC Express, we offer a wide range of options for thermostat replacement, and we can find you one that works well for years to come.
A wireless thermostat is an excellent way to avoid the use of wiring in the home. This type of thermostat sets up a wireless connection between the thermostat and the HVAC system. For existing homes, this type is often preferred as it drastically reduces the labor cost of running hard wire through walls that have already been sealed. A smart thermostat takes this technology a step further and allows you to control your entire HVAC system through the use of a smartphone or tablet app. But if you're looking for something basic, then a digital thermostat may be just what you need.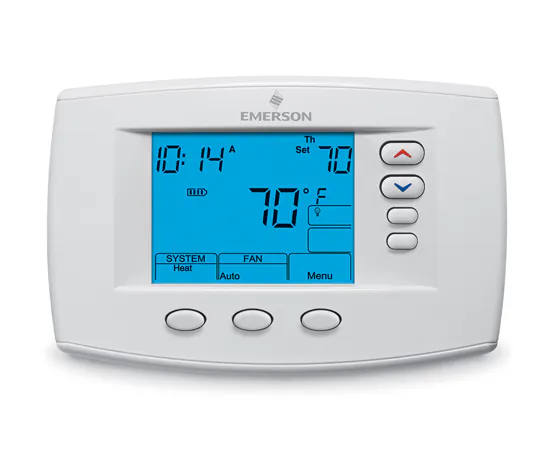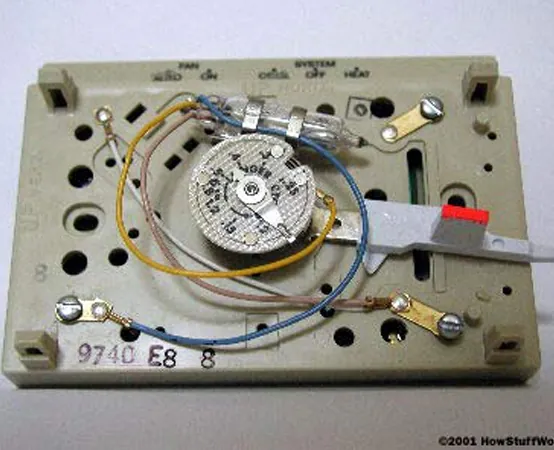 We Offer Thermostat Installation and Replacement in Spring, TX
Let us take care of your thermostat replacement in Spring if you think that your thermostat no longer works properly.
Our team of HVAC technicians are skilled at troubleshooting thermostat problems and we can find a replacement model in no time that best suits your needs. On the other hand, any new HVAC equipment is only as good as its thermostat; did we mention that we offer excellent thermostat installation?
Call Our Houston Heating Contractors for Help
with Heating Your Home
Make sure you hire capable heating contractors that you can entrust with the comfort of your home. Our certified and experienced heating service technicians offer a wide range of heating services throughout the Houston, TX area, including the installation and repair of heating systems. You can request an estimate online, or schedule a service call to get started immediately.