Houston, TX Heating Repair Service by KAC Express

When you want reliable heating repair in Houston, TX, you can depend upon the experts at KAC Express. While it's always best to prevent unnecessary repairs by having your heater professionally maintained, sometimes problems arise despite your best efforts. With our heating repair service, however, you can rest easy knowing that the root of the problem has been resolved. We employ skilled, friendly and well–trained heating technicians who are more than capable of handling any problem that could arise with your gas furnace, electric furnace, heat pump, ductless heating system or radiant heating systems.
We service all makes and models and we strive to exceed your expectations with everything we do. With same day service, flexible scheduling as well as 24/7 emergency heating repair, a quick fix for your heater has never been easier. Feel free to call KAC Express today with any questions, or you can schedule a service call now.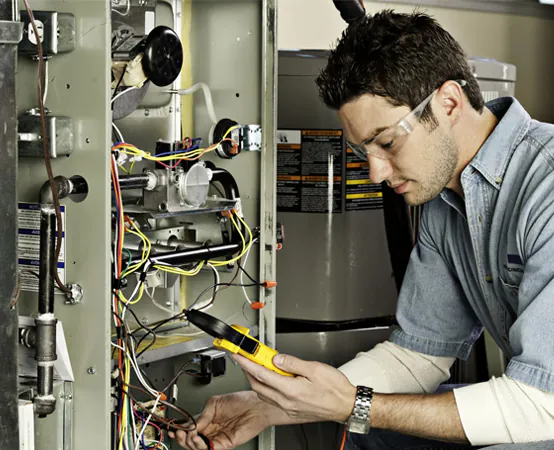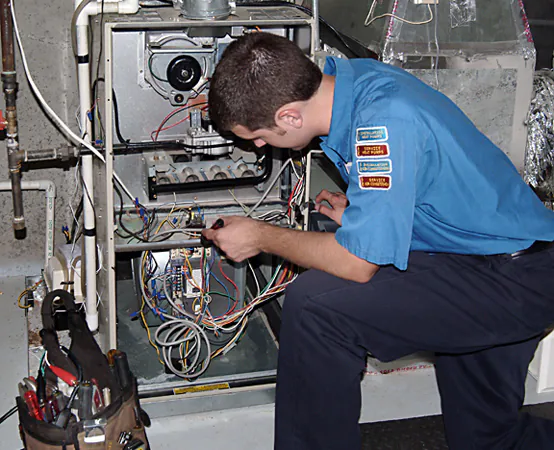 When Should I Call for HVAC Repairs?
Short of the obvious, as when your heater breaks down or fails to turn on, there are plenty of signs that could indicate a need for professional HVAC repair services. For example, if you notice that your energy bills have risen unexpectedly in recent weeks or months, or that your furnace or heat pump has begun making loud or otherwise strange noises, then make sure you reach out to the heating repair specialists at KAC Express – make sure you check out our energy saving tips first though, to see if any of these can resolve your issues. No matter what though, we can help find a solution to your HVAC repair needs ASAP.
Why Professional Heater Repair is Important in Houston, Texas
If you notice problems with your heating system, it is best to call a heater repair specialist as soon as you notice an issue. Many heating problems can be resolved fairly easily, but if you wait too long to call for a heating repair service, they could turn into larger problems and potentially a bigger expense.
An experienced Houston, TX heater repair technician from KAC Express will know what to look for when you call. It is also important to provide details about the problem you're experiencing with your heating system, and what you have tried already, such as checking the thermostat and the circuit breaker.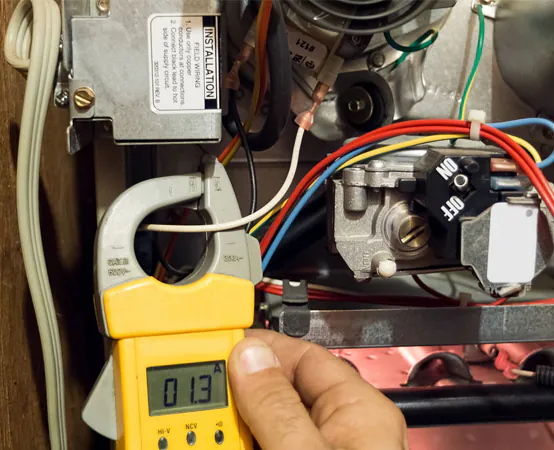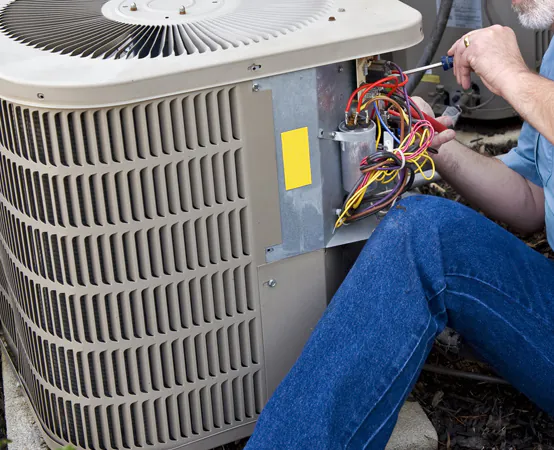 Common Heating Solutions to Try Before Calling for Professional Help
Your heater won't start up. What do you do? First, double–check your thermostat to make sure that the heat is on and that your desired temperature is above the current indoor temperature. If that makes no difference, then go to your circuit breaker and make sure that the heater hasn't tripped the circuit.
If it hasn't, then all you have to do is give us a call. We can arrive promptly and restore your heating system with our effective heat repair services.
Call KAC Express If You Need Heating Repairs in Houston, TX
Heating repair service must be completed by a professional if it is to be done correctly. At KAC Express, we make sure that our heating repairs are completed quickly so that our customers endure the absolute minimum of discomfort caused by a heating problem during the winter.
Let us find a heating repair solution for your home in Houston, TX – get started by requesting an estimate!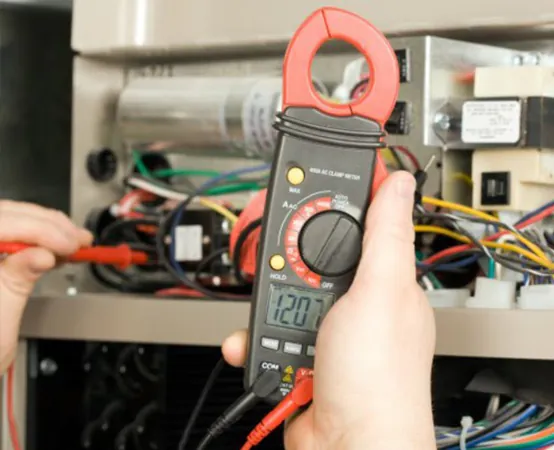 Call Our Houston Heating Contractors for Help
with Heating Your Home
Make sure you hire capable heating contractors that you can entrust with the comfort of your home. Our certified and experienced heating service technicians offer a wide range of heating services throughout the Houston, TX area, including the installation and repair of heating systems. You can request an estimate online, or schedule a service call to get started immediately.