Houston, TX Heating Installation by KAC Express

For expert heating installation services in the Houston, TX area, Call KAC Express. From helping our customers select the right whole house heater for their homes, to quality installations, we can satisfy all of your heating installation needs. We offer heating installation as well as replacement for a wide variety of systems, including different types of furnaces, heat pump systems, and ductless heating and cooling systems.
It's important to make sure that your heating installation is completed by a professional so that you can be confident in the result. Our HVAC installation specialists can have your new system up and running in no time.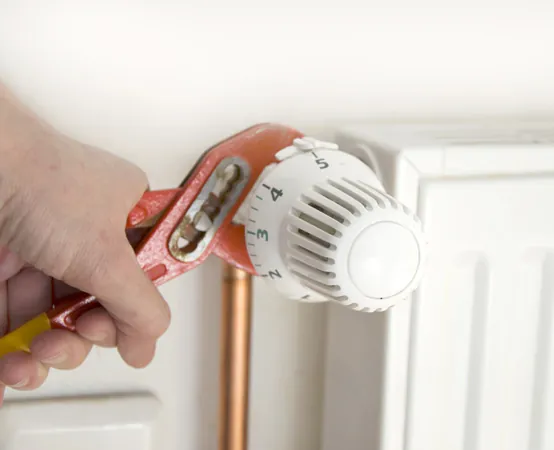 So which type of heater is right for you? That all depends on your heating preferences, budget and the size of your living space, as well as any preexisting equipment that you may want to use. At KAC Express, we provide complete heating installation services in Houston, Texas, and that includes taking care of the entire job from system selection to the installation itself. Having a heating system installed in your home can impact yours and your family's quality of life, for better or worse. That's why it is extremely important you not take the risk of having an amateur install a heater in your Houston house. Even if you feel like you have the proper experience, knowledge and tools to install a whole house heater yourself, it's always best to leave this type of job to professional heating contractors, like KAC Express. With that being said, feel free to call us any time to ask for a quote on a new heating system.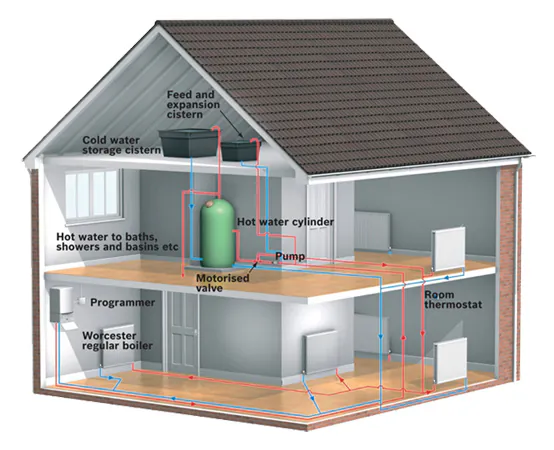 Selecting the Right Heater for Your Houston, TX Heating Installation
If you are in the market for a new heating system for your home in Houston, Texas, the heating installation contractors at KAC Express can help. We install many different types of heaters, and we can help you choose a high–efficiency model that works for you. If you are looking to upgrade other components, such as installing a programmable thermostat or new air handler, we can help you out with that as well. You may decide that a different type of system works best for you.
While a new furnaces or heat pump will be a lot more efficient than the older model you may have in your home, switching to a ductless model might be an even better option if you want to avoid the cost of duct installation or duct repair.
Your best bet is to speak with one of our Houston heating professionals for advice. You can start saving money today with a new heating system; give one of our heating experts a call any time to go over the heating installation options we have for you, or feel free to schedule a service now.
Why Replace Your Houston, TX Heating System?
There are many reasons a homeowner chooses to replace a heating system. One reason is that the system may be old, and if your heater is more than 15–20 years old, it may be time to replace. Another reason is to save on costs for constant repairs, or if the system completely breaks down. There are some warning signs, such as low output, abnormally high energy bills, and any other significant changes that affect the performance of your heating system. We can make certain that your heating installation goes smoothly.
It would be a good idea to speak with one of our Houston heating technicians during your annual tune–up if you have any questions or concerns. A heating technician will know what to look for and will also test the efficiency levels as part of this service. Given those results, the technician can then help you determine whether or not it's time for a heating system replacement. The HVAC installation service techs at KAC Express can remove your old system carefully and make sure that your new system works well for the years to come. If you would like, you can request an estimate online before scheduling a service with us.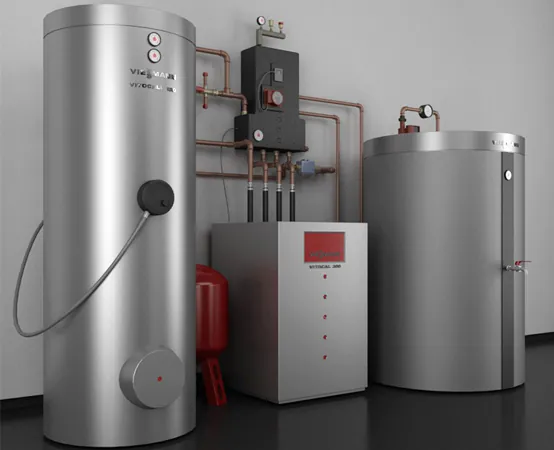 Call Our Houston Heating Contractors for Help
with Heating Your Home
Make sure you hire capable heating contractors that you can entrust with the comfort of your home. Our certified and experienced heating service technicians offer a wide range of heating services throughout the Houston, TX area, including the installation and repair of heating systems. You can request an estimate online, or schedule a service call to get started immediately.