Houston, TX Ductless Heating by KAC Express
When it comes to keeping your home comfortable year–round, you need to think as much about your heating system as you do about your cooling system. After all, when the temperature begins to drop, you may find yourself in a bind without an adequate heating system. For homeowners in Houston, TX who want a combination of performance and energy efficiency, we often recommend ductless heating.
Also known as a ductless split system, a ductless heating system can heat your entire home effectively and efficiently without the use of ductwork. This has many benefits.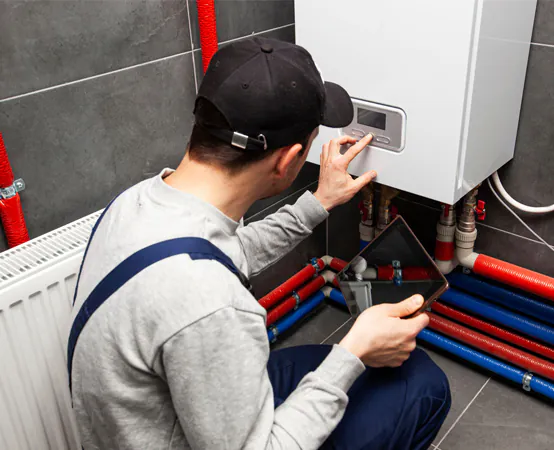 In order to get the most out of your new ductless heating system, however, you need to hire a professional technician to ensure that it's correctly sized and that it's properly integrated into your home. We employ only the finest technicians who are not only skilled at installing heating systems, but also at providing heater repair and routine maintenance services. If you hire KAC Express, you can count on nothing but quality workmanship and customer service at great value. Call us now and let us take care of your ductless heating needs in Houston, Texas.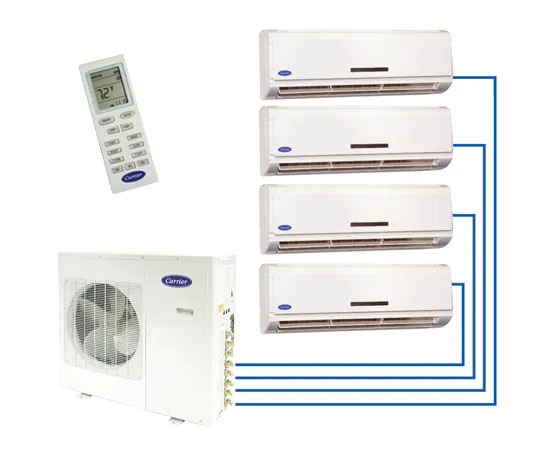 What is Ductless Heating?
Conventional forced–air heating systems, such as furnaces and heat pumps, heat your indoor air by means of a centralized indoor air handler as well as an extensive network of ducts. Ductless heating is an increasingly popular alternative to duct–based heating systems. Instead of a single air handler, a ductless split system uses multiple indoor air handlers strategically placed throughout the home so that your house is divided into independent temperature zones, each of which can be separately heated and cooled. Yes, you read that right; you can also have ductless air conditioning for your home. A ductless mini split system makes ductless heating a solid option for homeowners who want greater control over how they heat their homes, and even how they cool them.
Why Install Ductless Heating and Cooling Systems in Houston?
Ductless heating systems are powerful, but their uniqueness lies in their lack of ducts. This can give you quite an advantage over conventional duct–based systems. Ducts are often subject to serious energy loss, whether as a result of small cracks or tears in the ductwork or because of a lack of insulation. The less travel between the production of your conditioned air and the living space, the better. Ductless heating systems excel in this respect. Installed directly into the living space, they achieve substantially higher energy efficiency ratings than duct systems. They also allow you to adjust the temperature of one area of your living space without disturbing the temperature of another. Energy efficiency and versatility are both excellent reasons to consider installing a ductless heating and cooling system in Houston, TX.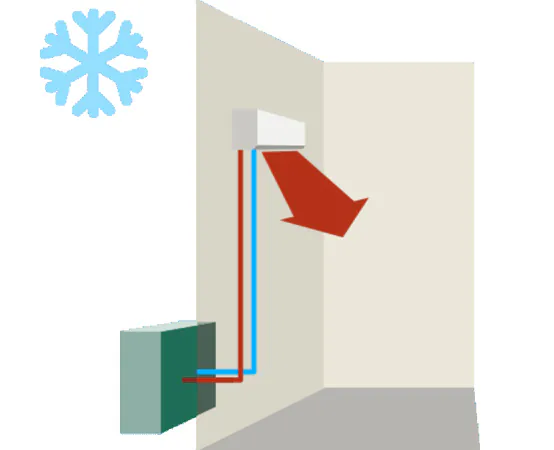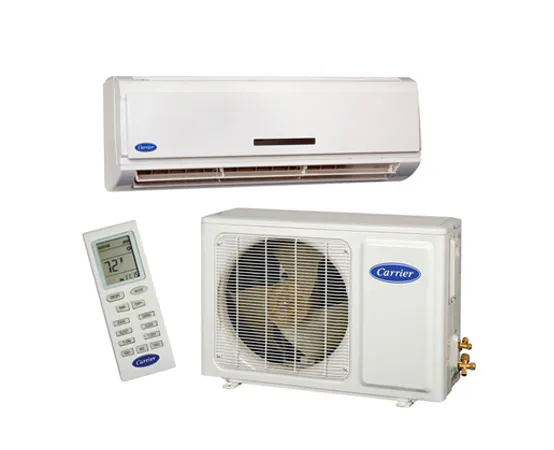 We Can Install, Replace and Maintain Your Houston Ductless Split System!
Not only can we install a new ductless heating system from scratch for you, but we also offer excellent replacement, repair, and maintenance services for your ductless split system in Houston. We make sure that our clients feel comfortable in their homes, and that begins with quality service.
Let KAC Express take care of your ductless heating service needs so that they are done right the first time. Get a free quote online or schedule your service now to have us get started ASAP.
Call Our Houston Heating Contractors for Help
with Heating Your Home
Make sure you hire capable heating contractors that you can entrust with the comfort of your home. Our certified and experienced heating service technicians offer a wide range of heating services throughout the Houston, TX area, including the installation and repair of heating systems. You can request an estimate online, or schedule a service call to get started immediately.