Ductless Air Conditioning
Spring, TX Ductless Air Conditioning by KAC Express
Are you looking for an alternative to ductwork due to bad indoor air quality, poor energy efficiency, or performance issues? If you're in the market for a new air conditioner, then you may want to consider going ductless. While central AC units have long been the norm in the industry, the ductless air conditioner is an excellent solution for the home and has unique benefits for homeowners who want a blend of high performance and energy efficiency. As a leading provider of HVAC solutions in the greater Spring, TX area, we provide comprehensive ductless air conditioning services, including installation, replacement, repair and maintenance. We can find you a ductless air conditioning system that meets your needs.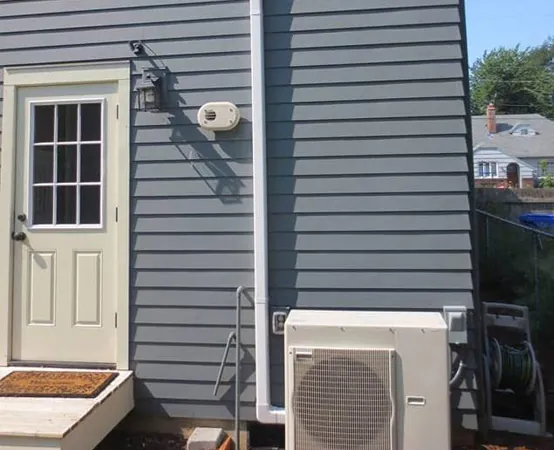 A ductless mini split makes for an excellent cooling solution, but you need to make sure that your model is installed and serviced by a professional AC technician. At KAC Express, we employ only the finest technicians who are highly trained and certified to get the job done right the first time. We offer flexible scheduling, same day service, a 100% satisfaction guarantee, and we are also licensed and insured. When it comes to ductless air conditioning services in Spring, TX, you can count on our professional team of trained technicians. Whether you need your AC repaired, maintained, or installed properly, we can help. Call us today to learn more about what we can do for you, or request a free estimate if you already know what you want.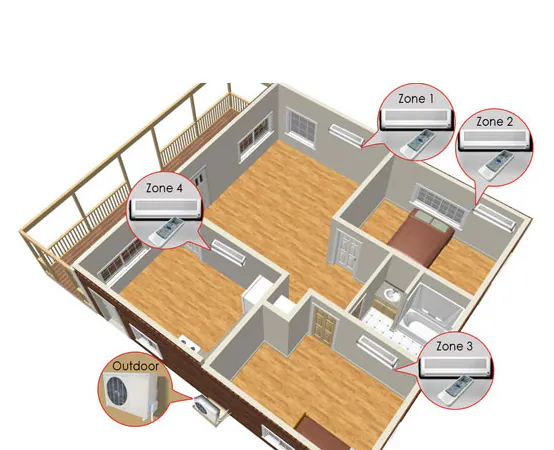 What is Ductless Air Conditioning?
Conventional cooling systems require ductwork in order to draw indoor air over the cooling coils that are located centrally in the air handler. Once the cooling is complete, then your cooled air is redistributed throughout the house. Ductless air conditioning operates according to the same refrigerant cycle as all air conditioners but without the use of a centralized indoor air handler and ductwork.
You still have an outdoor unit that compresses and condenses the refrigerant, but it connects to multiple indoor air handlers that are installed directly within the living space. These compact units typically hang from your wall, and they may be individually controlled.
Why Install a Ductless Air Conditioner in Spring?
If you're in the market for a new cooling solution then you need to make an informed decision about what type of system you choose, as it's something you will live with for the years to come. A ductless split system makes for an excellent choice because it is highly efficient. The elimination of air ducts leads to a significant improvement in energy costs when compared to conventional air conditioners. Moreover, with a ductless air conditioner, you can easily control the temperature throughout your home. Each zone will have its own thermostat, which allows for independent temperature control. This means more convenience for everyone.

We Can Install, Replace and Maintain Your Spring Ductless Air Conditioning System!
home, but we can also take care of your existing system in the event that it no longer functions properly or if it needs to be cleaned and adjusted on a regular basis. Whatever your ductless air conditioning needs may be in Spring, TX, we can make sure that your home stays cool all summer long.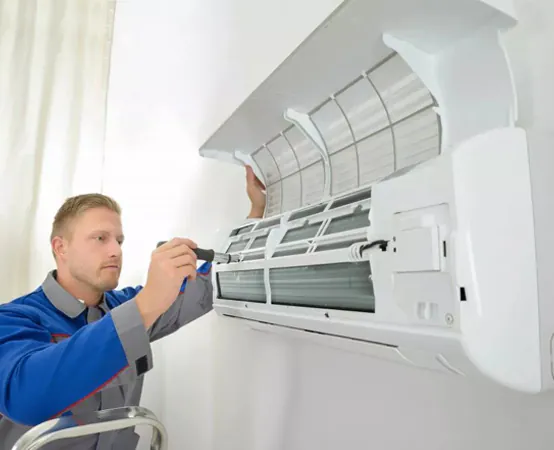 Call Our Houston Heating Contractors for Help
with Heating Your Home
Make sure you hire capable heating contractors that you can entrust with the comfort of your home. Our certified and experienced heating service technicians offer a wide range of heating services throughout the Houston, TX area, including the installation and repair of heating systems. You can request an estimate online, or schedule a service call to get started immediately.