Jersey village TX air conditioning heating
Air Conditioning, Heating, and Indoor Air Quality in Jersey Village TX by KAC Express
Are you concerned that your air conditioner or heater may be on its last leg? Do you have high heating and cooling bills every month? Contact KAC Express for all your Jersey Village, TX air conditioning and heating needs. We also provide indoor air quality services to improve air quality inside your home. We always have someone available to answer your call, so call any time you need us. Whether it's to ask about an installation or to schedule a repair, we're here for you!
Heating and Air Conditioning Services in Jersey Village TX
With a high–efficiency furnace or heat pump installation, you can get the most out of the heating system in your Jersey Village, TX home. Upgrading to a more efficient system with higher AFUE ratings will definitely give you savings over the long haul, but it's always best to speak with a Heating service Jersey Village TX professional for advice.
We can also install a reliable, high–efficiency AC system to ensure that you are prepared for the hot summers in Jersey Village, Texas. At KAC Express, our technicians are trained to provide installations, replacements, maintenance and repair for a variety of high–efficiency AC systems, including Energy Star models. We service all makes and models, and we offer 24/7 repairs. Call us today for a free quote on the air conditioning services in Jersey Village, TX that we can provide for you!

Other Services Offered in Jersey Village TX
Indoor Air Quality Services – KAC Express offers indoor air quality installations, maintenance and repair for a variety of indoor air quality systems Jersey Village, TX. Breathe easier with KAC Express and call today to get started!
Energy Savings – If you are looking for more energy savings, call the experts at KAC Express. We can discuss your options for a new high-efficiency AC or heating system. Don't hesitate to call any time to set up a consultation!
Commercial HVAC Services – KAC Express provides commercial HVAC services in Jersey Village, TX for a variety of businesses. If you need HVAC services for your commercial building, you can trust KAC Express to get the job done right the first time!
Need Local Air Conditioning Repair In Jersey Village, TX?
Call KAC Express today! Our courteous staff will visit as soon as possible, seven days a week, all year long!* Whether your current system is under the weather or you are in the market for a new solution, our experienced technicians have got you covered. There are many options on the market these days, why not let the experts at KAC Express teach you the benefits and drawbacks of Heat Pumps, Ductless AC systems, and sleek High Efficiency models? We're happy to help, and just a phone call away. Call today for your free consultation!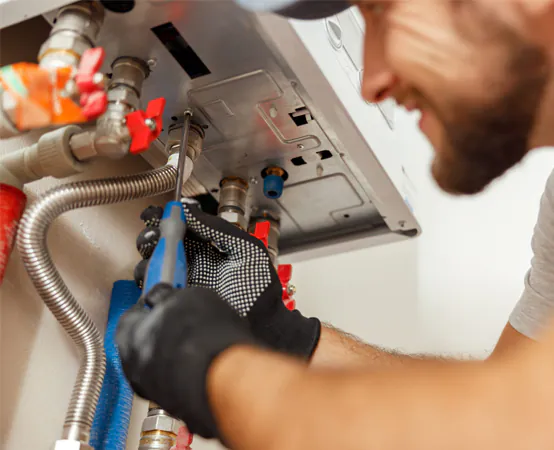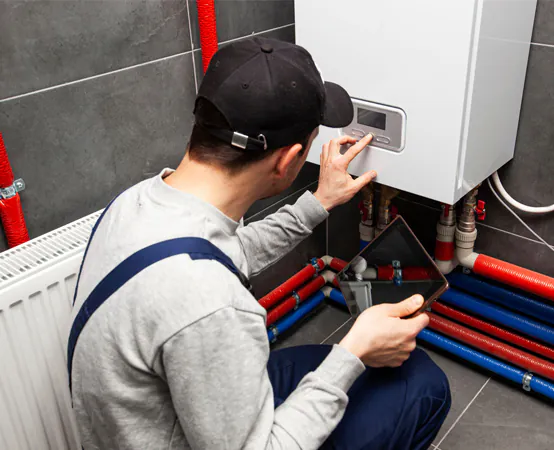 Jersey Village, TX Heating Installation and Maintenance
We know that the winter wind is bitingly cold. We also know that to get through it safely you need access to an expert in local heating repair. In Jersey Village, TX there's no one better to turn to in times of heater repair crisis than KAC Express. These HVAC wizards will fix what's broken, and teach you how to replace what needs replacing. Whether you need to save space with Ductless Heating, save initial cost with Heat Pumps, or save long-term on energy bills with a Zone Control System, our knowledgeable technicians are just a need and a phone call away. Call today for a free estimate!
Call Our Houston Heating Contractors for Help
with Heating Your Home
Make sure you hire capable heating contractors that you can entrust with the comfort of your home. Our certified and experienced heating service technicians offer a wide range of heating services throughout the Houston, TX area, including the installation and repair of heating systems. You can request an estimate online, or schedule a service call to get started immediately.