Houston, TX UV Air Purifiers and Service by KAC Express
Among the various ways to keep your air clean, a UV air purifier remains one of the most effective, particularly against the growth and distribution of microorganisms such as mold, mildew and bacteria. And don't confuse this with regular air purifiers, which use an ionization process to collect contaminants to a collector plate. Also known as a germicidal UV light, a UV air purifier integrates directly within your ductwork or air handler and destroys biological contaminants with the use of ultraviolet light. UV light is invisible to the human eye, though it is familiar to us as the light that tans
(or burns) our skin when we sit out in the sun. It is deadly to microorganisms, and UV germicidal lights remain one of the best ways to prevent the growth of contaminants in the home.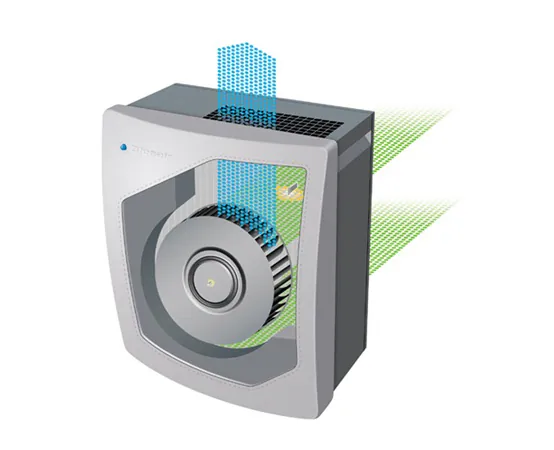 When considering indoor air quality improvements, it's critical to have a professional on hand to discuss with you the best approach to creating a healthier and cleaner environment in the home. At KAC Express, our certified and experienced HVAC technicians are always available to advise you as to what type of air cleaning system would work best. UV air purifiers specifically address microorganisms, but are ineffective at removing dust, dander and other debris, though they are best used in combination with an air filtration system for optimal comfort. If you're considering ways to improve your indoor air quality, then let us help. Contact us today to learn more about UV air purifiers and how they can help you.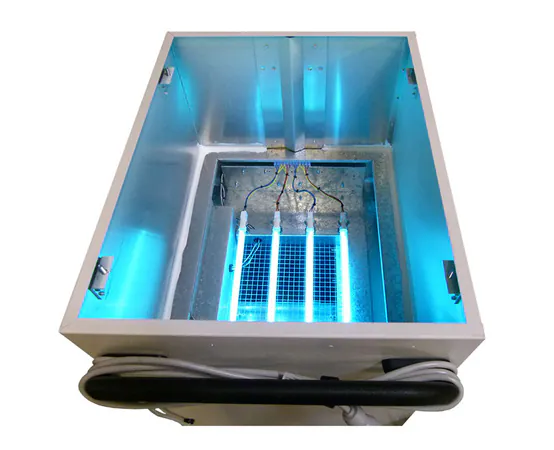 We Can Install a UV Air Purifier in Your Houston Home
Are you considering a UV air purifier for you home? Have you gotten in touch with a professional at KAC Express yet? Make sure you do. With our UV air purifier installation, you can be confident in the results. That's because we help you every step of the way, from UV air purifier selection to the installation itself. All indoor air quality upgrades must be installed by a professional in order to reap their benefits.
Amateur or DIY meddling can damage your ductwork and create problems for your new germicidal UV light. KAC Express provides excellent UV air purifier installation services in Houston, TX.
Trust KAC Express for Your Germicidal UV Light Repair and Replacement Needs
If you find that mold, mildew and bacteria have returned to your home, or you suspect that your UV air purifier is no longer functioning as it should, then you may need to give us a call for UV air purifier repair.
Whether your system is completely broken or just needs a quick fix, we can restore the performance of your UV air purifier so that your home's indoor air quality is restored to its full functionality.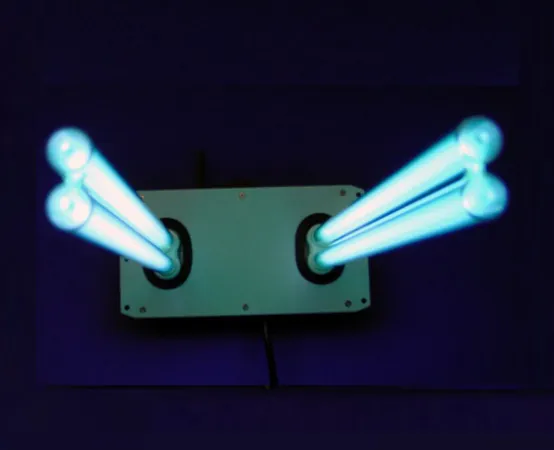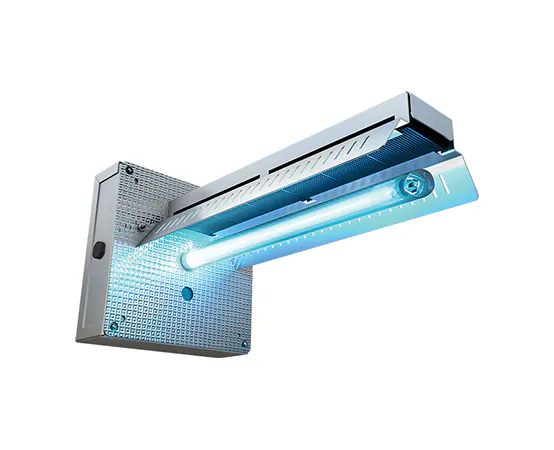 We Can Also Perform Maintenance Service on Your UV Air Purifier
While ultraviolet bulbs are meant to last a long time, yours will go out eventually. When the time comes, you may want to call on the experts at KAC Express to handle all of your UV air purifier maintenance needs in Houston, TX. Like other indoor air quality devices, UV air purifiers must be serviced by a professional in order to make sure that they work well.
If you want to have a better understanding of potential costs, feel free to request an estimate. Or if you know this is the product you need for your home, you can schedule a service call immediately.
Call Our Houston Heating Contractors for Help
with Heating Your Home
Make sure you hire capable heating contractors that you can entrust with the comfort of your home. Our certified and experienced heating service technicians offer a wide range of heating services throughout the Houston, TX area, including the installation and repair of heating systems. You can request an estimate online, or schedule a service call to get started immediately.