Spring, TX Air Conditioning Repair from KAC Express
For excellent Spring, TX air conditioning repair services, you can count on KAC Express. We take pride in every job that we do, and that includes our rapid and comprehensive AC repair service. We are available 24/7 to take your call, and we send someone to your home as soon as possible if you have an urgent need.
When you choose us as your Spring, TX air conditioning company, you can be sure that we will provide professional, reliable, and extensive air conditioning repair services. We don't overcharge our customers, and we only make recommendations for air conditioner replacements if we feel that it is in your best interest. Without a doubt, we will find the most cost–effective solution for you and your cooling needs.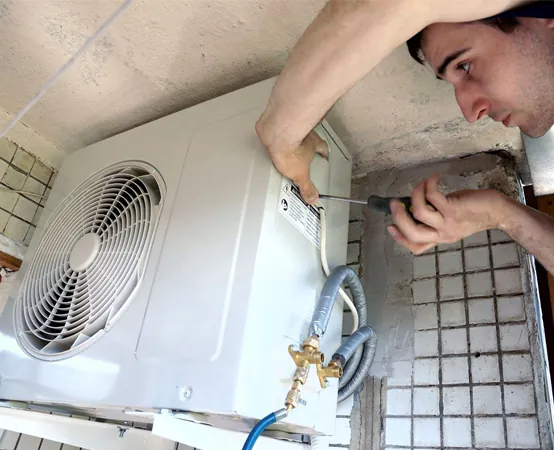 Call KAC Express today for your HVAC repair needs. And remember, the key to preventing air conditioning repairs is through preventitive air conditioning maintenance!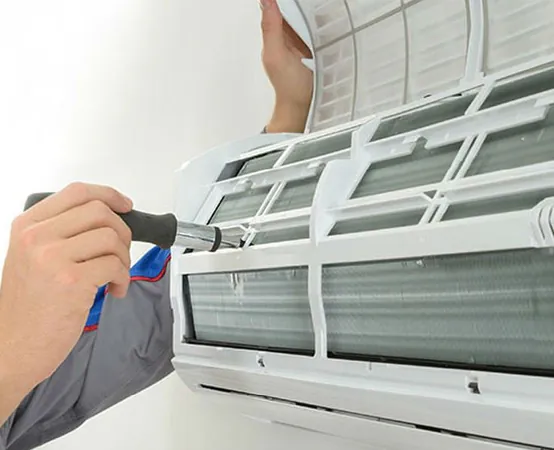 Why Professional AC Repair Is Important for Your Spring Air Conditioner
At KAC Express, we understand how important the ongoing success of your AC system is to the comfort and convenience of your home. We make sure that our technicians are fully prepared for any problem that may arise with your air conditioner, whether it's a central air system, heat pump, or ductless air conditioning. From replacing a major component to a minor setting adjustment, we resolve all issues, large and small, so that your AC system is working again in no time.
After all, having an air conditioning system in good working order is essential during a hot Texas summer. You can trust our technicians to get to your home as quickly as possible and to treat your home with respect. We provide free quotes and second opinions also, so give us a call when you are seeking an air conditioning repair service, and let us show you why so many customers in the Spring area rely on us to solve their cooling system problems.
Common Spring, TX Air Conditioner Repair Needs
At KAC Express, we strive to deliver excellent customer service and quality workmanship on every AC repair job we complete. If you notice anything out of the ordinary with the operation of your AC, you should get in touch with one of our professional central air repair technicians. Among the various things that can go wrong with your air conditioning system, there are some common AC issues that arise for many of our customers. Below are just two of the more common AC repairs we diagnose and fix in the Spring area:
Low Refrigerant. This is a problem for many homeowners, and it should be repaired immediately. Leaks from old and unmaintained equipment, or from poorly performed AC installations, can cause low refrigerant levels. As the substance responsible for moving heat out of your home, the refrigerant needs to be of a certain level in order to be effective.
Thermostat fault. As the tool by which you control your cooling, the thermostat is critical to the performance of your air conditioner. If it cannot sense the temperature correctly, however, it could lead to high energy costs and inadequate cooling. We can repair your thermostat, and can also provide you with other energy saving tips.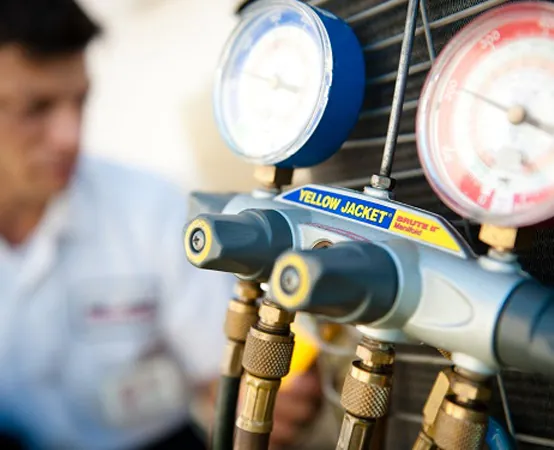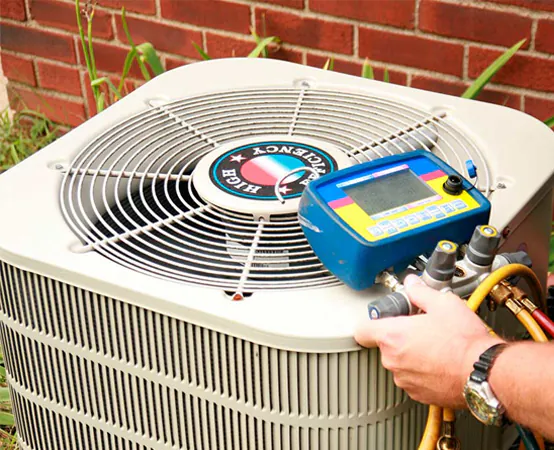 Call KAC Express, Your HVAC Repair Company in Spring, TX
We know how important cooling is for your home. The next time something goes wrong and you need professional air conditioning repair in Spring, TX, let us take care of it.
Call Our Houston Heating Contractors for Help
with Heating Your Home
Make sure you hire capable heating contractors that you can entrust with the comfort of your home. Our certified and experienced heating service technicians offer a wide range of heating services throughout the Houston, TX area, including the installation and repair of heating systems. You can request an estimate online, or schedule a service call to get started immediately.