Air Conditioning, Heating, and Indoor Air Quality in Spring TX by KAC Express
With KAC Express, you get experienced professionals who provide superb air conditioning, heating, and indoor air quality services in Spring, TX. We want customers to think of us as the first place they call for all their home comfort needs. Contact us today to speak with one of our highly–trained and friendly HVAC experts.
Our focus at KAC Express is making sure our customers are satisfied with all of our services, including the peace of mind in knowing that their heating and AC system will work when they need it most. That's why we offer comprehensive services to customers throughout the service area.
Air Conditioning Services in Spring TX
For residential air conditioning services in Spring, TX, call KAC Express. We've been offering AC services in the Spring, TX area for many years, and over the years, our customers have come to depend on us for installations, replacements, maintenance, and fast and reliable AC repair services.
Whether you're looking to replace an old air conditioner or you're in need of a routine tune–up, call KAC Express to get a quote or schedule an appointment today! We install and repair central air conditioners, heat pumps, and ductless mini split AC systems.

Heating Services in Spring TX
The Spring, TX heating experts at KAC Express provide quality heating services that our customers know they can rely on. When you choose KAC Express as your heating contractor, you can be sure that we will offer quality products at competitive prices.
We provide residential heating services in Houston TX and surrounding areas, and our technicians are trained to install, repair, and maintain a variety of systems. We're always here to take your call, so give us a call any time.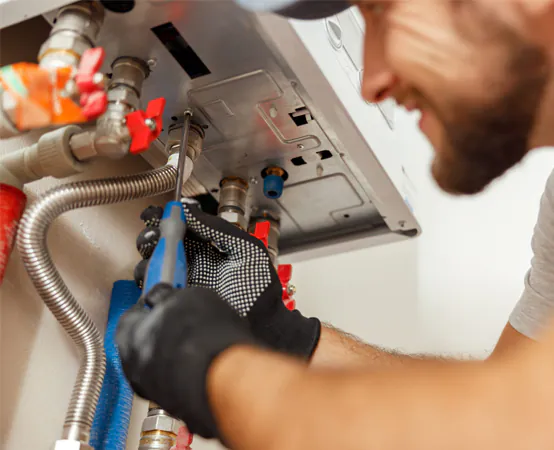 Other Services Offered in Spring TX
Indoor Air Quality Services – KAC Express offers a wide selection of indoor air quality services in Spring, TX. If you are concerned about the air quality inside your home, call us. We can recommend an air filter, air purifier, or a whole–home dehumidifier so that you can breathe easy any time of year!
Energy Savings – Along with our heating and cooling services, KAC Express offers energy savings services in Spring, TX, such as high–efficiency HVAC installations. For any new installation, our technicians are trained to ensure that new heating and AC systems are properly sized to provide maximum comfort all year long.
Spring, TX Air Conditioning Installation and Repair
Texas is hot. There is no fancy sales patter or advertising spin that can hide or change that. We live in a place where the weather is not only hot, but often gross. Living with those truths, it is inescapably important to have AC that works the way it is intended to every time you turn it on. But when it doesn't, in that horrible moment, who do you turn to? KAC Express specializes in fast, local air conditioning repair in Spring, TX. We have the expert staff and the wide product selection to ease your worries and ensure you have access to the best solution to your problem every time. If you need a Heat Pump or a Ductless or Central AC unit installed or serviced, call KAC Express today for a free estimate.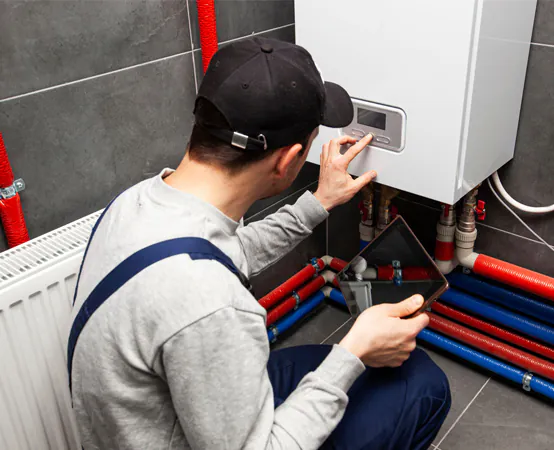 Need Experts In Local Heating Repair In Spring, TX?
KAC Express is a phone call away! Our friendly staff is standing by to answer your questions and schedule your service as quickly as humanly possible. Our technicians will repair anything that can be repaired and will walk you through, step by step, replacing anything that cannot. Whether you're home or office needs a Zone Control System to bring down monthly energy costs, Ductless Heating to save space or a Radiant System to provide peace of mind, we will ensure that you know the difference, and can make an educated choice. Call today to find out more and to schedule a free estimate!
Call Our Houston Heating Contractors for Help
with Heating Your Home
Make sure you hire capable heating contractors that you can entrust with the comfort of your home. Our certified and experienced heating service technicians offer a wide range of heating services throughout the Houston, TX area, including the installation and repair of heating systems. You can request an estimate online, or schedule a service call to get started immediately.