Tomball TX air conditioning heating
Air Conditioning and Heating in Tomball TX by KAC Express
KAC Express offers air conditioning and heating services to customers throughout the Tomball, TX area. Our technicians install a variety of systems made by top quality brands. We can also help you save energy and lower your bills with a new high–efficiency system installation for any number of heating and air conditioning systems. We can even help improve the air quality inside your home with an air cleaner, air purifier, or dehumidifier.
Our goal is your satisfaction, so call KAC Express for your next heating and air conditioning service in Tomball, TX
Heating Installation, Maintenance, and Repair
Air Conditioning Installation, Maintenance, and Repair
Indoor Air Quality Services
Commercial HVAC Services
Energy Savings and System Upgrades
KAC Express installs and replaces gas and electric furnaces, heat pumps, and ductless mini split heat pumps in Tomball, TX. If you live in the area and are interested in a new heating system, call KAC Express. We can also repair all makes and models, even if we didn't install it for you.
Need a routine tune-up? We can do that too! Don't hesitate to call the heating experts at KAC Express for all your heating installation, replacement, maintenance, and repair needs.

Air Conditioning in Tomball TX
In Texas, the summer can be unbearable at times, and that's why you want an air conditioner that you can depend on when you need it most. We can install high-efficiency air conditioning systems that have high SEER ratings, and other energy-saving features. Not only will an efficient AC system save you energy and money on electricity, but it can also keep you more comfortable throughout the summer. Get lasting results with one of our air conditioning maintenance services in Tomball, TX. We also provide 24/7 repairs, so call any time!
KAC Express provides installations, replacements, maintenance tips, tune–ups, and 24/7 emergency repairs for central AC systems, heat pumps, and ductless mini splits. Contact KAC Express for your next AC service in Tomball, TX!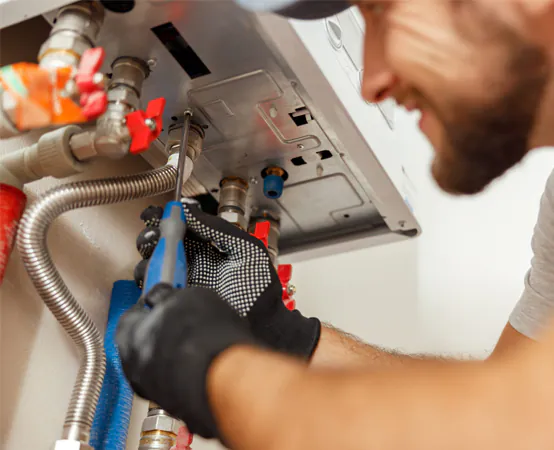 KAC Express is an HVAC industry leader providing options for emergency local air conditioning repair in Tomball, TX. Our commitment to serving the community does not stop at speedy service and a glowing satisfaction guarantee, however. We make it our personal mission to make sure that you know everything possible about your options, be they repair or replacement, before having you make a decision about your AC needs.
Curious about Heat Pumps, Ductless systems, or High-Efficiency models? Give us a call and we'll be happy to answer any questions you might have. As always, your estimate for upcoming work is free of charge!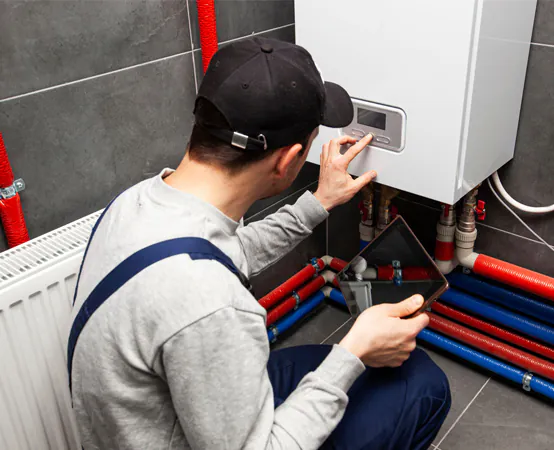 Furnace Installation and Heater Repair in Tomball, TX
If you are looking for an expert in local heating repair in Tomball, TX, look no further. KAC Express has the expert staff and extensive product knowledge to tackle any repair or replacement task you bring to us. Whether you are interested in learning about Zone Control Systems, Heat Pumps, Ductless options, or Radiant Systems, KAC can answer your questions and solve your installation challenges. The night is dark, and the winter is cold.
Call Our Houston Heating Contractors for Help
with Heating Your Home
Make sure you hire capable heating contractors that you can entrust with the comfort of your home. Our certified and experienced heating service technicians offer a wide range of heating services throughout the Houston, TX area, including the installation and repair of heating systems. You can request an estimate online, or schedule a service call to get started immediately.