Air Conditioning Installation
Spring, TX Air Conditioning Installation from KAC Express
If you're in the market for a new air conditioning system, then you may be surprised at the sheer range of makes and models available today. A central air installation is a major investment of your resources, and you need to make sure that it's appropriately sized for your home and that it's installed correctly the first time. You need to hire an HVAC technician who you can entrust with the future of your home comfort to perform the air conditioning installation.
At KAC Express, we take pride in the air conditioning installation services that we offer for homeowners throughout the greater Spring, TX area. Our technicians are trained to install a variety of system types and brands, from conventional ducted systems like central air and heat pumps to the latest in energy–efficient ductless mini splits. We always strive to give our customers the results they are looking for in a new air conditioner, so don't hesitate to call the Spring air conditioner installation professionals at KAC Express.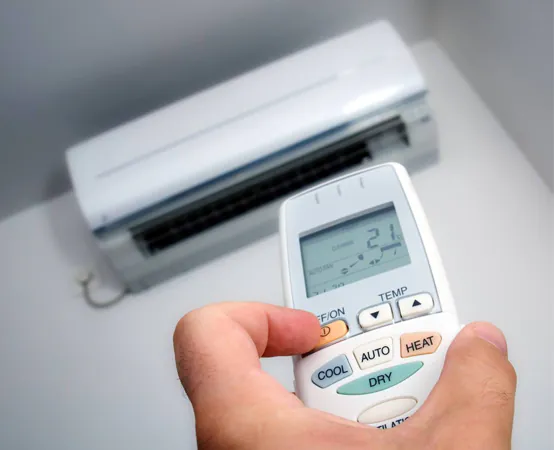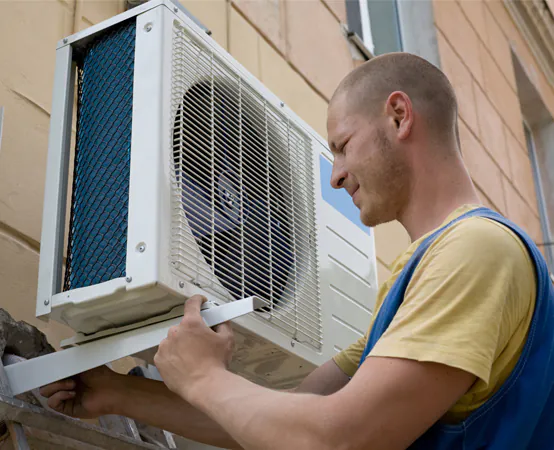 Why Professional Air Conditioning Installation is Important
When you hire KAC Express to perform an air conditioning installation service in Spring, TX, you know you are hiring an HVAC contractor you can trust. We train our AC technicians to properly size and install all types of AC systems.
Every summer, we get a lot of service calls from customers who had their air conditioning system installed by another air conditioning company or individual who didn't install it with the same quality service KAC Express is known for. Remember, proper AC installation prevents repair needs and can extend the life of the air conditioner.
What to Consider Before An AC Installation
Deciding on a new air conditioning system for your home should always be done in consultation with an air conditioning professional. At KAC Express, we can advise you on a wide variety of system types and brands so that you know exactly what your options are.
We take various factors into consideration, including the results of the load calculation of your home, as well as your budget. All of this information gives us exactly what we need to ensure a quality AC installation.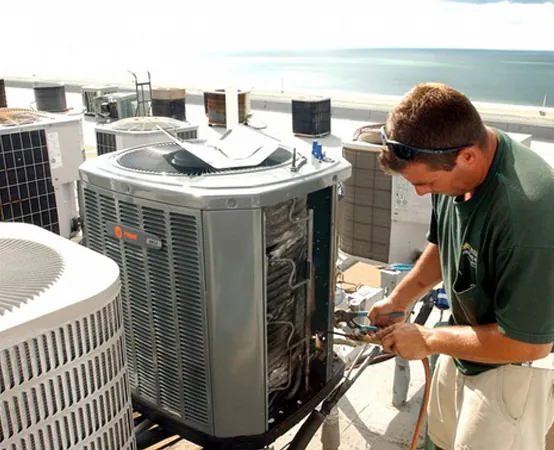 Here are some further considerations
SEER. You will probably come across the acronym SEER (Seasonal Energy Efficiency Ratio) during the selection process, if you haven't already. It's a numeric scale that gives you an idea of the future efficiency of your new AC. While it's by no means the final word on efficiency, it's a useful barometer of what's to come.
Ducts or no Ducts. Depending on the size of your home, its layout, and whether you already have ductwork, you may want to consider a ductless mini split instead of a installing a conventional air conditioning system.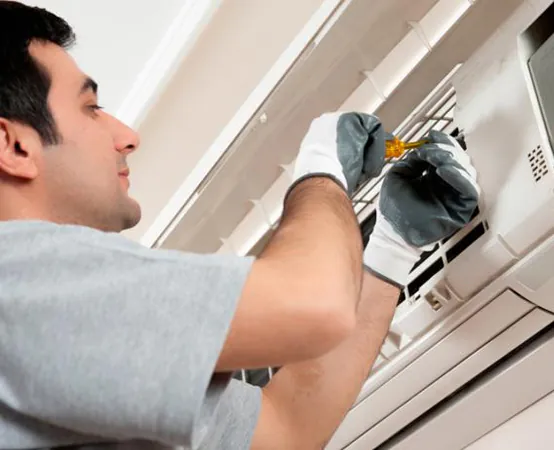 Call KAC Express for Excellent Air Conditioning Installation Service in Spring, TX
When it comes to an HVAC installation, you need to be able to trust your installer. Our AC contractors have the skill and experience necessary to ensure that you and your family get the cooling experience you deserve.
Call Our Houston Heating Contractors for Help
with Heating Your Home
Make sure you hire capable heating contractors that you can entrust with the comfort of your home. Our certified and experienced heating service technicians offer a wide range of heating services throughout the Houston, TX area, including the installation and repair of heating systems. You can request an estimate online, or schedule a service call to get started immediately.