Houston, TX Air Duct Cleaning Service by KAC Express
Forced–air distribution systems are those that use an extensive network of air ducts to facilitate the intake and distribution of your heated and cooled air, such as a furnace, central air unit or a heat pump. But whatever type of duct–based system you have in your Houston, TX home, you may want to consider professional air duct cleaning service if you find that your system is no longer working as well as it once did, or that your energy costs have risen. When dust and other debris accumulate within your ducts, you may find that you need air duct cleaning in order to remove such substances from circulating throughout your indoor air.
Whether you're looking to boost efficiency or improve your indoor air quality, duct cleaning may be your best bet. At KAC Express, we make sure that we deliver excellent workmanship and quality customer service. Call us today to see if you could benefit from ductwork cleaning.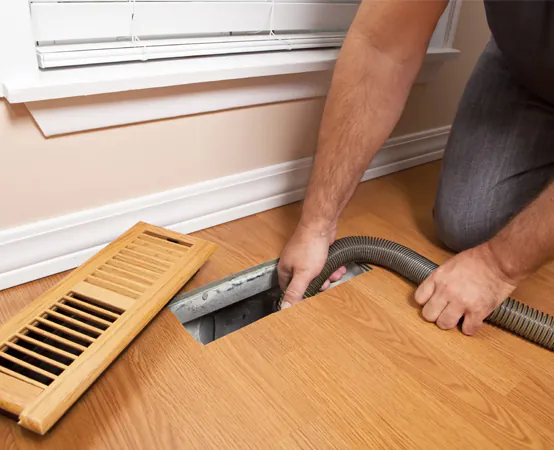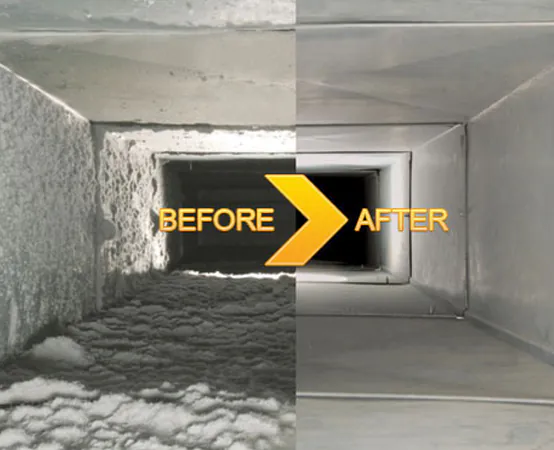 What is Air Duct Cleaning?
Air duct cleaning involves the removal of dust, dander, microorganisms and other noxious particles from your ductwork. You may find that your air ducts are dirtier than you expected.
We use a specialized vacuum to ensure that your air ducts are cleaned thoroughly but also safely. DIY and amateur air duct cleaning are not advised as they could actually damage your ducts.
How Can I Schedule Ductwork Cleaning for My Houston Home?
Scheduling ductwork cleaning for your Houston, TX home is as easy as picking up the phone and dialing KAC Express for help. Our staff of friendly air duct cleaning experts is eager to help you with any questions you may have about your HVAC system and to speak to you about how we can help to improve the quality of the air in your home. Once we're finished with our work, you'll see how ductwork cleaning is a great way to breathe new life into your HVAC system.

Is it Necessary to Clean Air Ducts in Houston, Texas?
During the course of your HVAC system's service life, your air ducts may accumulate a significant amount of dust, dander and other debris inside the ductwork. When this accumulation reaches a certain level, it may begin to cut down on your system's performance and efficiency. If you notice any signs that your system is not acting properly, or you see evidence of filthy ductwork, such as plumes of dust coming from the ducts, then you need to call us for an air duct cleaning.
Deciding if cleaning air ducts is necessary can be challenging, and if you're at all uncertain about whether you need duct cleaning, we can give you an honest evaluation – feel free to request an estimate now.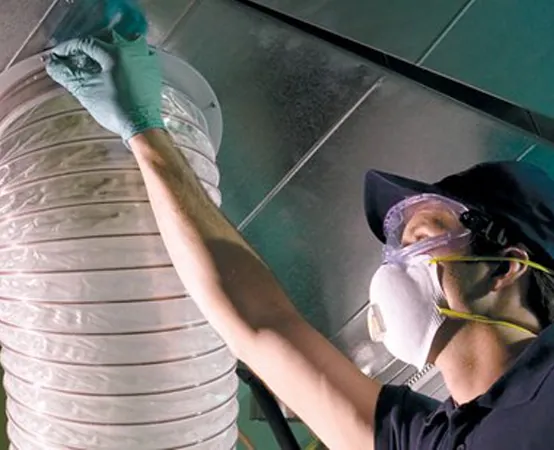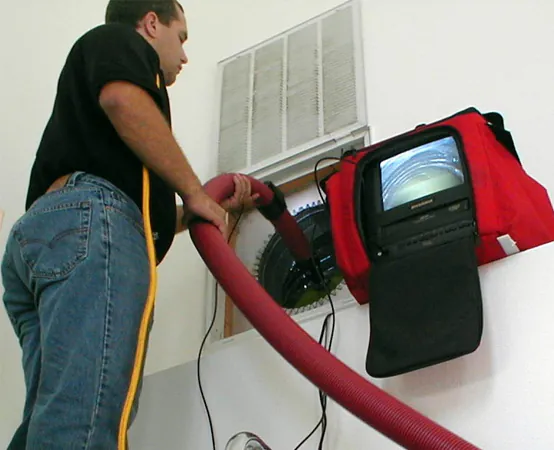 Call the Air Duct Cleaners You Can Trust – KAC Express!
At KAC Express, we make sure that your HVAC system is taken care of, whether we're installing a new AC or repairing your heater. We are the air duct cleaners you can trust in Houston, TX. We can make certain that your air ducts are cleaned only when we think you could benefit from the duct cleaning process.
If you have excessive dust in your home or notice that your HVAC system is less than efficient, give us a call so that we can take a look at your home's ductwork or go ahead and schedule your service call now.
Call Our Houston Heating Contractors for Help
with Heating Your Home
Make sure you hire capable heating contractors that you can entrust with the comfort of your home. Our certified and experienced heating service technicians offer a wide range of heating services throughout the Houston, TX area, including the installation and repair of heating systems. You can request an estimate online, or schedule a service call to get started immediately.