Houston, TX Heating Systems and Services by KAC Express
When it comes to seeking excellent heating services in Houston, TX, you need only to rely on KAC Express. We provide an extensive selection of heating systems, including furnaces, ductless heating, heat pumps, radiant systems as well as upgrades such as zone control systems. Our heating services include the installation of new heaters as well as the replacement of old equipment that no longer functions as it should.
Our certified and experienced technicians are available for heating repair and maintenance services as well. Call us today to see about about our heating services and what we can do to improve the comfort in your home.
KAC Express provides excellent heating systems and services in Houston, TX and the surrounding areas.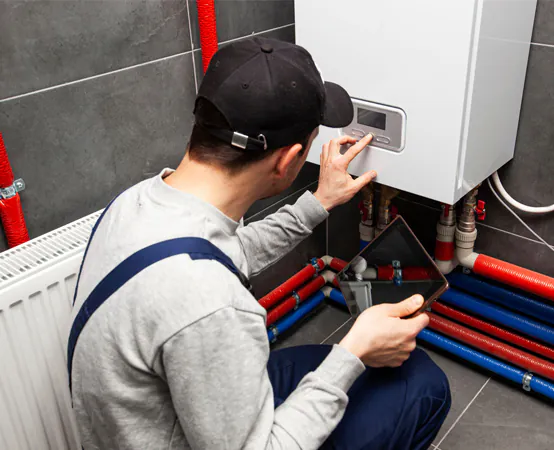 What Are the Best Heating Systems for Houston, TX?
At KAC Express, we believe in giving our customers options. When it comes to staying warm throughout the winter months in Houston, Texas, you need a heating system that will provide ample heat for your entire living space and will also do so efficiently. We offer a number of different heating systems for installation, and we can advise you as to which one is best for your heating preferences, home size and budget. Below are some heating system options to consider: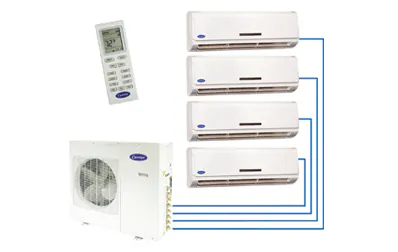 If you want to avoid the installation of ductwork because of potential energy efficiency issues or indoor air quality concerns, we offer ductless heating systems as well. We can make sure that your ductless heating system is appropriately sized and installed carefully. We can also service your system to keep it operating properly.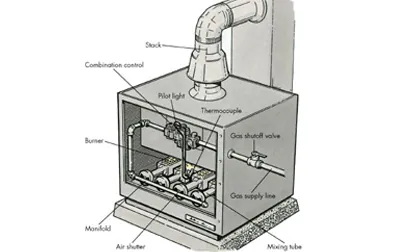 Furnaces make for excellent heating systems. They operate on either electricity or natural gas, and they are also highly powerful and effective. They use ductwork in order to heat your indoor air directly. We can find the right furnace for your home and usage habits.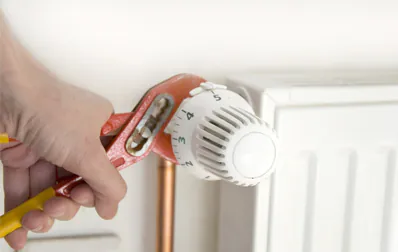 For expert heating installation services in the Houston, TX area, Call KAC Express. From helping our customers select the right whole house heater for their homes, to quality installations, we can satisfy all of your heating installation needs.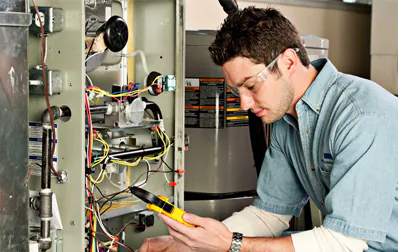 When you want reliable heating repair in Houston, TX, you can depend upon the experts at KAC Express. While it's always best to prevent unnecessary repairs by having your heater professionally maintained, sometimes problems arise despite your best efforts.
Although small and inconspicuous, your thermostat is among the most important components of your entire HVAC system. Whether you own a furnace, ductless mini split system or a central air unit, they are useless without a thermostat to control the temperature.

We Also Provide Heating Services to the Houston Area
When you hire a technician to take care of your heating service in Houston, you need to make certain that you hire an expert. There's no sense in hiring amateurs or attempting to do the work yourself. After all, nothing beats a pro. At KAC Express, our cost–effective and reliable heating service is second to none. We make sure that our customers are satisfied with their heating systems, and we do so by offering heating installation, heating repair, and heating maintenance service. More details can be found below on what we do.
If you're looking for a new heater, then you need to make certain that the quality of your heating installation is as high of quality as the equipment itself. It won't matter how much you spend on your new furnace or ductless heating system if it is not properly installed. When you deal with KAC Express for your heating installation, you can expect nothing less than quality workmanship.
If you find that your heating system no longer functions as it should or as it once did, then you need to call us for heating repair in Houston, TX. Our heating contractors can address the root of the issue and restore dependable heating to your home.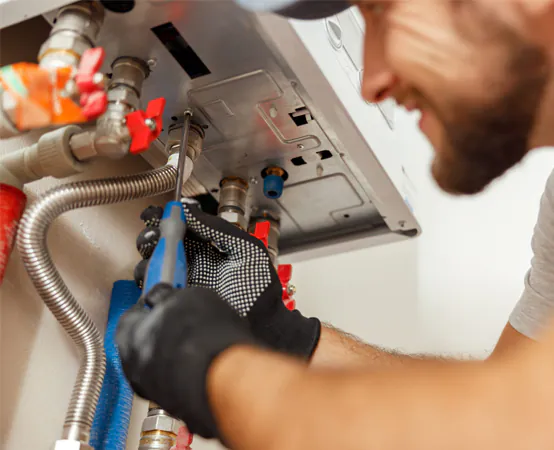 Call Our Houston Heating Contractors for Help
with Heating Your Home
Make sure you hire capable heating contractors that you can entrust with the comfort of your home. Our certified and experienced heating service technicians offer a wide range of heating services throughout the Houston, TX area, including the installation and repair of heating systems. You can request an estimate online, or schedule a service call to get started immediately.