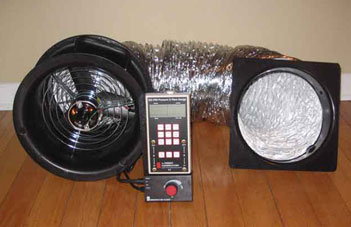 Houston, TX Duct Testing Service by KAC Express
If you own a forced–air distribution system such as a furnace or central air conditioner, then you need to think as much about your ductwork as you do about changing the air filters from time to time, or having your system professionally maintained by an HVAC professional. But in order to know what's going on with your ducts, you need to have them tested. At KAC Express, we offer comprehensive duct testing in Houston, TX that can give us comprehensive details regarding any issues with your air ducts. Once we have that information, we can then recommend one or more solutions that can have your system back in good working order in no time.
Because your ductwork functions as the intermediary between you and your conditioned air, it needs to be kept in good condition. While professional installation is the first step toward excellent heating and cooling in the home, you may find that your ducts no longer function as they once did. In order to diagnose the issue, however, duct testing by our certified technicians needs to be performed to determine problems in the ductwork that need to be addressed. Considering how much use your ducts get, it's hardly surprising that they may need some work. Our technicians are highly trained and experienced, and they specialize in testing ducts for potential issues. Call KAC Express at your convenience to learn more.
KAC Express provides excellent duct testing service to Houston, TX and the surrounding areas.
Do You Need Duct Testing in Houston, TX?
It's not easy to figure out whether you have duct problems or not. Unless you see visible duct damage, then you may not be able to understand why your energy bills are so high, or where that hissing noise is coming from. So, do you need duct testing for your Houston home? Keeping a watchful eye on your system is important so that you can alert your local HVAC specialist at KAC Express in the event that something is not right. Leaky ducts can account for a significantly higher energy bill, and may also cause your HVAC system to work harder for increasingly less comfort. You can always read over our energy saving tips to see if any of those correct the issues you are experiencing. But when in doubt, have your duct testing completed by our professional technicians. We can help you save on your heating and cooling bills and improve system performance levels.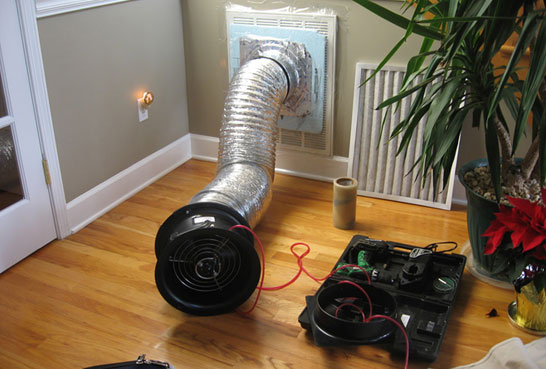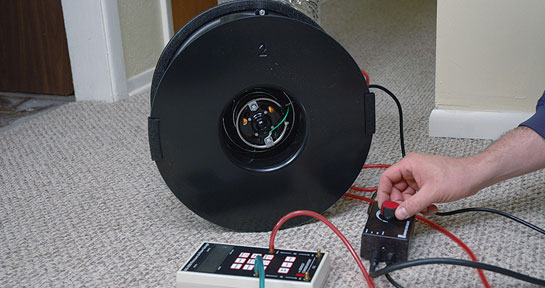 Why Professional Duct Testing is Important in Houston, Texas
Considering the role that ducts play in your day–to–day comfort, it's incredibly important that they be installed and serviced by a professional. The same goes for duct testing. We use the latest techniques and diagnostic equipment to diagnose any problems with your ducts, from small cracks to major damage. Poorly performing ductwork not only increases your energy expenses, but it may also lead to poor indoor air quality and uneven heating and cooling. Always hire a professional to take care of your duct testing so that it is done correctly.
What We Can Do For Your Home if Your Ducts Are Leaking
If the results from our duct testing show that there are indeed leaky ducts, then we can address the problem immediately with our duct sealing service. This is the best way to restore efficiency and improve performance of your pre–existing HVAC system. It can also save you a significant amount of money in the long–term. Call us today to learn more about our offered duct testing service, or feel free to schedule a service call.